Our Cookery Book launch with Our Table Self-Reliant Group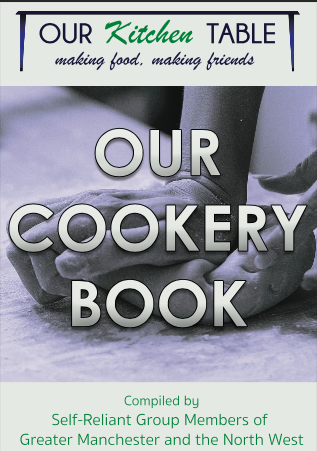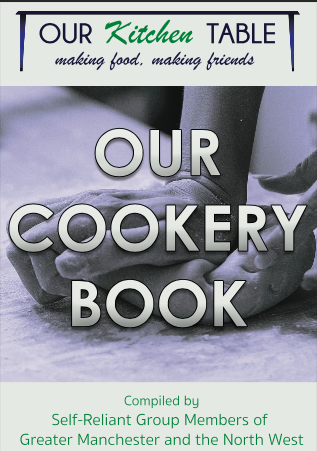 Our Cookery Book launch with Our Table Self-Reliant Group
317
317 people viewed this event.
Join Self-Reliant Group members of Our Table for the launch of Our Cookery Book. Guaranteed food, friendship, and fun!
Sign up HERE
Join our celebration of what we have achieved together as a Self-Reliant Group (SRG). Our Cookery Book is an example of the mutual support, friendship and fun that you can gain from being in a SRG.
From April 2020 during lockdown, several members from different SRGs across North West England have been connecting on our weekly Zoom meeting called Self-Reliant Brew.
One of the great things about SRGs is that group members pool their ideas with the aim of starting a project or enterprise together.
In January 2021 after nine months of lockdown, several SRG members took advantage of some business training. Julie Hall of HallMark Consulting encouraged us to share our skills and interests and the idea grew to have an umbrella organisation called Our Table, where the table could take on different identities led by the interests and skills of the group members.
Most of the attendees on the training love to cook, so we decided that our first enterprise together would be this recipe book, which we have written at Our Kitchen Table. It's full of recipes written by SRG members, with an explanation of why they have chosen their recipes, and also many quotes from group members about why the Self-Reliant Group movement is important to them.