Raising voices against poverty in Salford: International Day for the Eradication on Poverty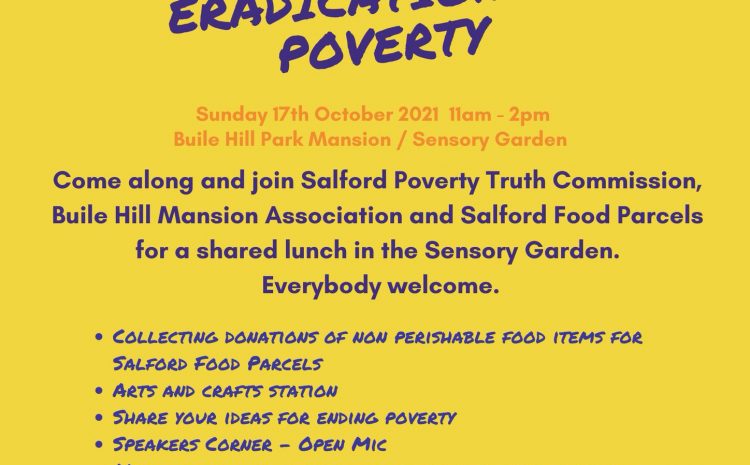 Raising voices against poverty in Salford: International Day for the Eradication on Poverty
125
125 people viewed this event.
Join us in raising our voices against poverty in Salford: International Day for the Eradication on Poverty, 11am-2pm Sunday 17 October, Buile Hill Mansion / Sensory Garden.
Come along and join Buile Hill Mansion Association, Salford Poverty Truth Commission and Salford Food Parcels for a shared lunch in the Sensory Garden. Everybody Welcome.
Collecting Food Parcels of Non Perishable Food Items for Salford Food Parcels
Arts and Crafts Station
Share Your Ideas for Ending Poverty
Speaker Corner – Open Mic
Meet New Friends and Find out what you can do to help tackle poverty in Salford
#IDEP2021