Shropshire 'Worrying About Money?' Leaflet Launch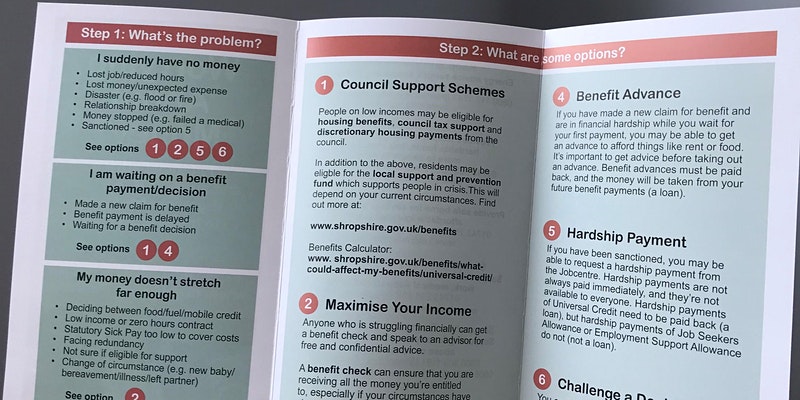 Shropshire 'Worrying About Money?' Leaflet Launch
235
235 people viewed this event.
Shropshire Food Poverty Alliance presents Shropshire 'Worrying About Money?' Leaflet Launch: A Cash First Response to Food Insecurity, Monday 11 October 4-5pm.
Sign up HERE
We would like to invite you to join us for Shropshire's 'Worrying About Money?' leaflet launch event. These leaflets are new co-produced resource for Shropshire that we hope will help reduce barriers to existing financial entitlements and reduce the need for charitable food aid.
The session will be a chance to:
-Find out more about the leaflet, where to access it and how to use it.
-Hear more about the 'cash-first' approach to food insecurity.
-Understand more about the current financial landscape for people on low incomes in Shropshire.
-Hear from some of the groups who have helped co-produce the leaflet and other frontline groups working in Shropshire.
-Register your interest in receiving further training around the leaflet and how to approach conversations about money with the people you support.