Watch: powerful poetry night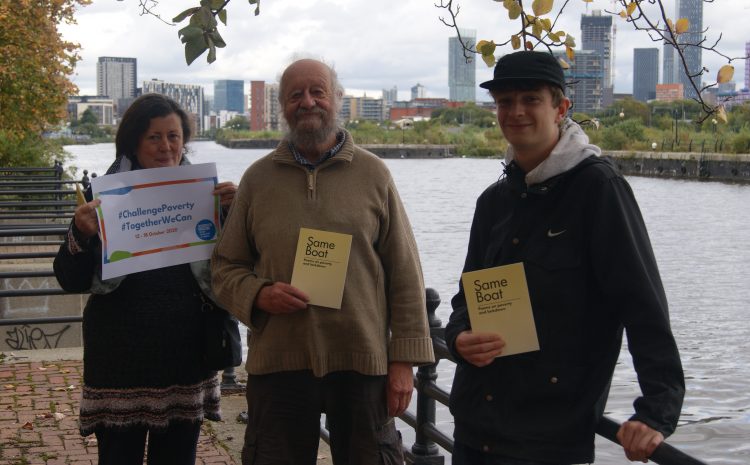 Two fantastic poetry events were held as part of Challenge Poverty Week London and Challenge Poverty Week England and Wales.
The Same Boat? anthology was launched on Thursday evening, with poets reading their works and sharing stories. The anthology brought together dozens of works by people with experience of poverty and allies from across the movement, including some debut writers. The anthology challenged the idea that we are all in the same boat during the pandemic,
The same evening, members of the APLE Collective read works they had prepared during the past few months, working with a poet from On Road Media.
You can watch the Same Boat? event here:
The Same Boat? project was coordinated by Matt Sowerby, who was poet in residence at Church Action in Poverty from the beginning of lockdown until September. He facilitated workshops and open-mic events online and oversaw the production of the anthology.
The anthology can be bought online here. Copies have also been donated to libraries in some of the contributors; home cities, namely Salford, Manchester and Sheffield.